Court Dismisses False Advertising Suit Over Chocolate-Dipped Ice Cream Bars
By: Amy Wong
Summary: Plaintiff filed a putative class action complaint in New York federal court against Mars Wrigley Confectionery US, LLC, alleging it deceived consumers into believing that its chocolate-coated ice cream bars contained only milk chocolate when they actually contain vegetable oils, which Plaintiff contends are not found in real chocolate. Plaintiff's primary cause of action arises under New York's false advertising and deceptive practices statutes, General Business Law §§ 349 and 350. Beers v. Mars Wrigley Confectionery US, LLC, No. 21-CV-2 (CS), 2022 WL 493555, at *2 (S.D.N.Y. Feb. 17, 2022).
The front label of the ice cream bar packaging reads "Silky Smooth Dove Bar®, Vanilla Ice Cream with Milk Chocolate" and includes a picture of chunks of chocolate. The label also includes an ingredients list for the chocolate coating, which includes milk chocolate, semisweet chocolate, coconut oil, and palm oil. Id., at *1. A picture of the front label is depicted below. Id.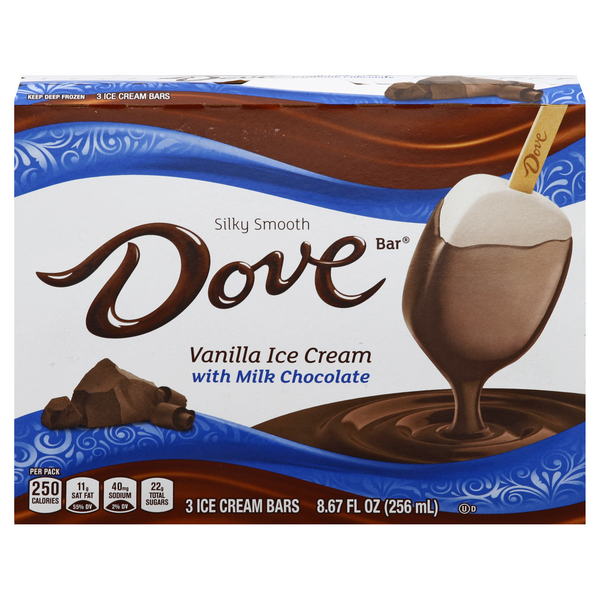 Plaintiff claims that – notwithstanding the clear disclosure that the chocolate coating contains vegetable oils (i.e., coconut oil and palm oil) – reasonable consumers would read the front label and expect the product contained only milk chocolate made from cacao beans, which Plaintiff contends is necessary for "real" milk chocolate. Id. Plaintiff also claims consumers are misled because ingredients derived from cacao beans provide a better mouthfeel, have health benefits, and are natural and less processed. Id.
The court disagreed, stating that a reasonable consumer would not interpret the presence of the words "with milk chocolate" and "silky smooth" to mean that the product is made exclusively with milk chocolate, particularly when the product is an ice cream bar dipped in chocolate. Id., at *4. Nor can Plaintiff plausibly claim that the milk chocolate is not "real" milk chocolate because other ingredients are present alongside milk chocolate. Id. The court also rejected Plaintiff's contention that the packaging was deceptive because real chocolate has nutritional benefits and satiety value, noting that the packaging makes no health, nutrition, or satiety claims, and "it is simply not plausible that a reasonable consumer would purchase and eat chocolate covered ice cream bars for health or nutritive benefits or satiety value." Id., at *6 (citing Puri v. Costco Wholesale Corp., No. 21-CV-1202, 2021 WL 6000078, at *7 (N.D. Cal. Dec. 20, 2021)).
Takeaway: Courts examine false advertising claims based on the reasonable consumer test, and in this case, the court correctly held that no reasonable consumer could make the leap from "silky smooth [ice cream] with real chocolate" to believe the chocolate-dipped ice cream bars contained exclusively milk chocolate.